"Art is an Expression of Our Soul"
"Art is an expression of our soul." Through my artwork, I strive to incorporate and express my cultural background using designs, concepts and vibrant colors in my work. I prefer handcrafting over using the wheel as this gives me more freedom to explore my art to give it a certain reflective personality. I incorporate the use of mix-media, and a variety of color palettes, leveraging both my skills as an artist and painter to bring a unique flavor to my artwork. My vision is to reach multi-cultural society and bring awareness of my heritage.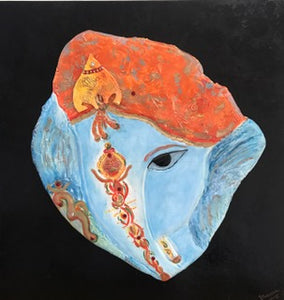 Lord Ganesh
Handcrafted and painted with low fire clay and glazes by Artist Bhavna Bhatnagar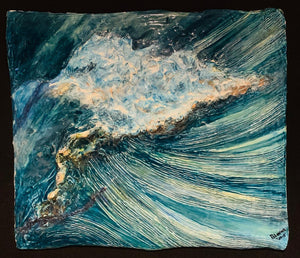 Ocean
Created by based on the theme of time. Hand carved, using Cone O6 low fire clay, and painted using various coloured glazes.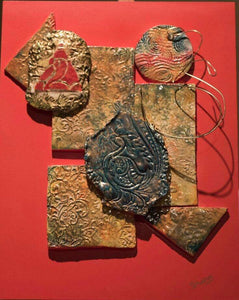 Abstract Wall Mural
Handmade wall mural, using low fire white clay. Accented with gold wire. (Mix Media)